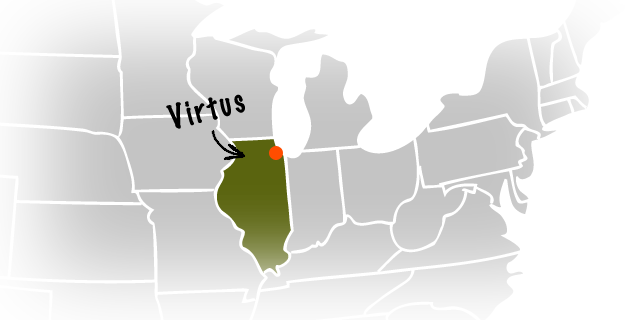 Virtus Creative Group, Inc. is a Business to Business Marketing Resource Agency located in the Chicago area. We have served customers in our local area as well as all over the world, for over 25 years now. We are proud to say that we believe in customer service and long term relationships.
Our expertise in print, packaging, public relations, web development, e-commerce or multimedia activities, means an articulate, comprehensive blueprint for marketing success.
We maximize our client´s marketing dollars because our focus is always on opportunities that get our clients noticed in the marketplace. Whether guiding a miniature tool manufacturer into a national home improvement store by producing a comprehensive packaging and a point of purchase campaign or transforming an awards manufacturer into national force by creating award winning catalogs, web sites and show displays, we get results.
So, Why Virtus?
Virtus Creative Group´s global team adopts a "whol-istic" approach to Web Design and is based on balancing user-centered design and feedback with our own unique principals of branding, strategy and social media marketing. Unlike most web design companies, we work closely with our internet marketing and SEO specialists to create web sites that are both attractive and user-friendly while being designed specifically as a proactive tool for any business.
It is our belief that a company´s website should be its biggest asset, and it is our number one goal to make that the case for you. We believe that our strategy, and above all our team, makes us the number one choice in web design.